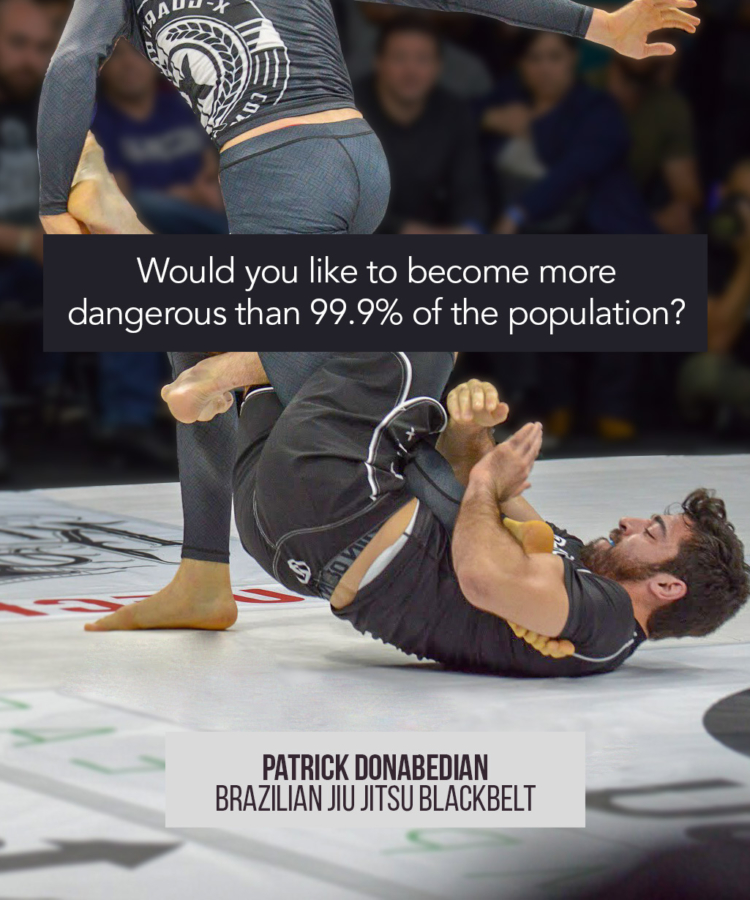 Hi,
I'm Patrick Donabedian.
L.A. Based Black-Belt Brazilian Jiu Jitsu Coach & Competitor.
I help people kill fear, gain real confidence and find their flow state both on and off the mat.

If you are a growth-minded individual looking to accelerate your mastery of Brazilian Jiu Jitsu I can help you.

Click below to find out how to get started.
Career Achievements:
Black Belt under Eddie Bravo at 10th Planet Jiu Jitsu Headquarters
EBI 14 Open Weight Qualifier Champion
EBI 14 "The Absolutes" First Round Winner
Gracie Worlds Brown Belt Champion
4,000+ hours coaching experience
8 years of cross-training in the gi
Join the 10th Planet DaySlayers Morning Brazilian Jiu Jitsu Class
Runs Monday through Friday at 630am @ 10th Planet HQ (Downtown LA)