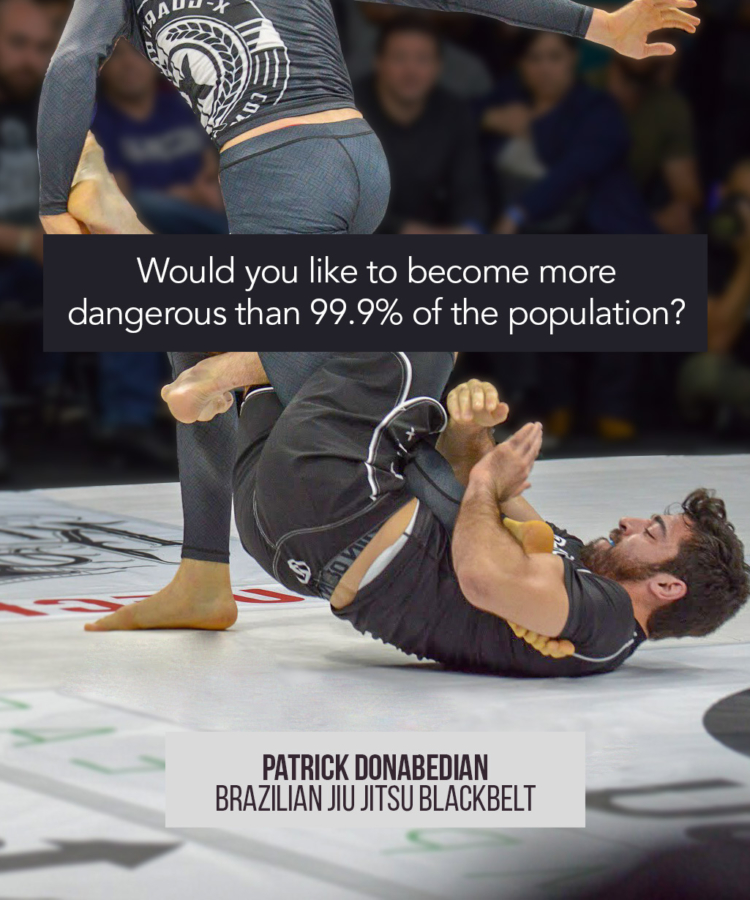 Take My Free Video Mini-Course:
Bottom Game Starter Kit
What you'll get: 4 micro-techniques you can use to calmly maneuver under pressure, recover guard without crazy flexibility and be confident starting every round from bottom. Crucial for day one white belts, powerful all the way to black belt.
Hi,
I'm Patrick Donabedian.
L.A. Based Black Belt Brazilian Jiu-Jitsu Coach & Competitor.
I help people kill fear, gain real confidence and find their flow state both on and off the mat.

If you are a growth-minded individual looking to accelerate your mastery of Brazilian Jiu-Jitsu I can help you.

Click below to find out how to get started.
Career Achievements:
Black Belt under Eddie Bravo at 10th Planet Jiu Jitsu Headquarters
EBI 14 Open Weight Qualifier Champion
EBI 14 "The Absolutes" First Round Winner
Gracie Worlds Brown Belt Champion
8,000+ hours coaching experience
Join the 10th Planet DaySlayers Morning Brazilian Jiu Jitsu Class
Runs Monday through Friday at 630am @ 10th Planet HQ (Downtown LA)