Looking for Brazilian Jiu Jitsu Classes in LA?
Join the 10P DaySlayers Crew for Early Morning Brazilian Jiu Jitsu Group Training
In 3-6 months you can become more dangerous than 99.9% of the population.
Beginners welcome. No experience necessary. Sparring optional.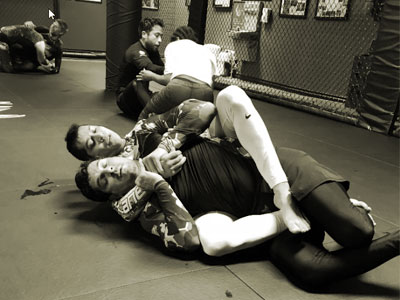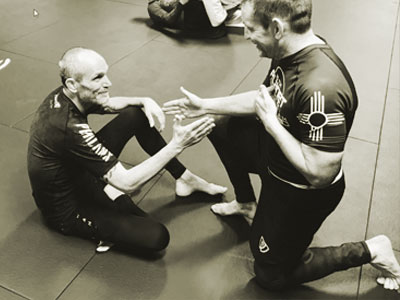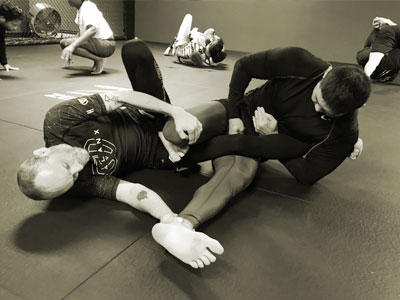 Why People Join This Class:
Acquire the full BJJ skillset: takedowns + ground control + submissions + ground defense
Be ready at any moment to protect yourself and loved ones
Learn modern no-gi Jiu-Jitsu, the most street ready and UFC-like grappling style
Get belt ranked and promoted directly under Eddie Bravo at 10th Planet Headquarters (100+ 10th Planet gyms worldwide)
Find comfort in discomfort and gain real confidence
Learn how to escape any worst-case scenario position
Master realistic unarmed combat without getting injured or losing brain cells
Big or small, be the guy all your friends would call for back up
Why People Get Addicted:
Get daily inspiration to tackle your toughest challenges at work and at home
Quit and replace bad habits like smoking, over-eating, excessive drinking and irregular sleep
You just got your hardest workout done while most people are still in bed
See yourself improve day by day in areas you used to avoid, including bottom game, leg entanglements and more
Experience fewer aches and pains as your body transforms into "Jiu-Jitsu shape"
Network with the BJJ community while surrounded by high-calibre, early-risers
Unleash your inner-warrior in a modern civilized world
Get the satisfaction of chesslike manuevering and improvement within the game of BJJ
The Dayslayer Training Method
Tactical Download

Drill to Kill

Resistance Games

Problem Solving
The class will be led by BJJ Black Belt Patrick Donabedian (Right).
What to expect when you attend this class:
A light warmup of BJJ calisthenics to prevent injury and increase mobility. They are easy to learn and anybody can do them
Work through some of the core Jiu-Jitsu movements such as Bridging, Shrimping, and Underhook Pummeling
Get a step-by-step lesson covering takedowns, ground control, and submissions
Repetition drills for increased body coordination, speed and endurance
Resistance games with training partner to build reflexes and decrease panic response in live scenarios (no sparring required)
Live sparring (

sparring is optional

and monitored by a coach)
Safe, novice-friendly, cooperative atmosphere
Feel free to just watch if it's your first class
Showers and gear storage available
You will need to sign a waiver before participating.
Class Info:
Patrick's class runs every weekday M-F at 630am @ 10th Planet HQ (Downtown LA).
There is a $30 drop-in fee per class. Weekly & Monthly passes are available. Inquire and purchase at 10th Planet.
All students must sign a waiver before participating.
Ready to start? Get your First Class Free!